The following patient came for a 6 month cleaning appointment at Stuparich and Nouel Dental Associates. During his appointment, we noticed a large cavity on his lower right tooth. The arrow on this xray shows a dark area on the root of his molar. This indicates a large area of decay.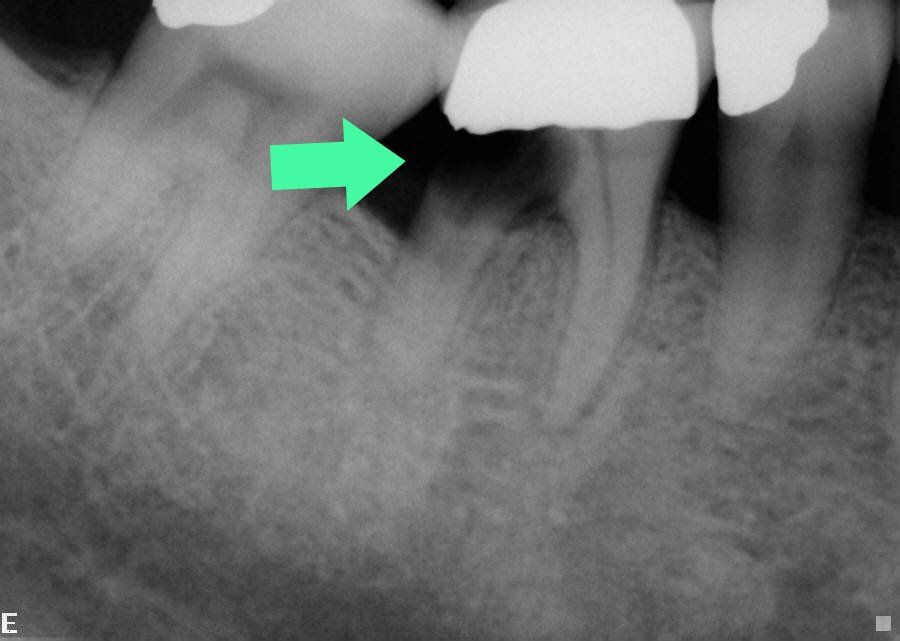 This tooth needed to be extracted because so much tooth structure was missing. The following X-ray shows the area after the tooth was extracted.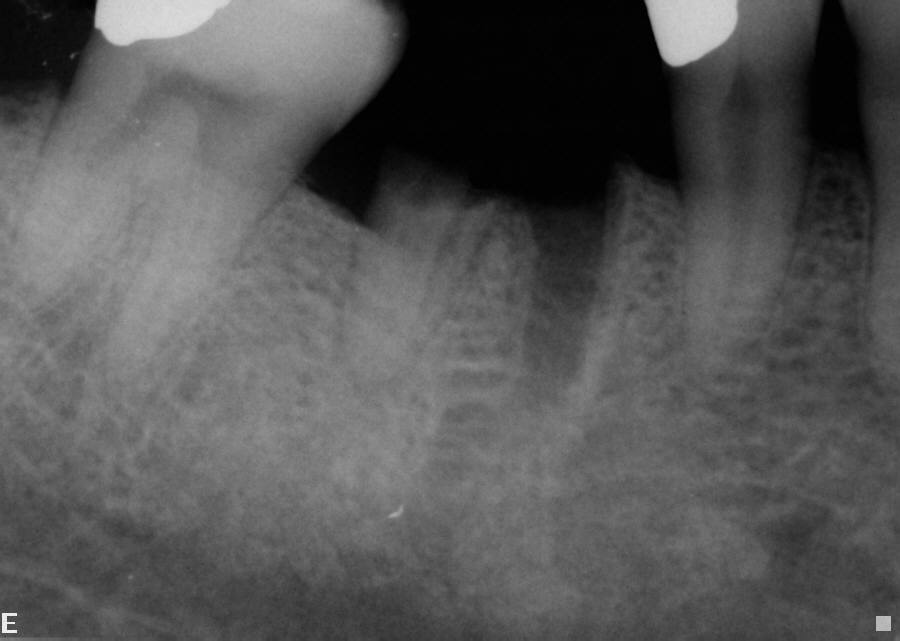 In order to fill in the spot where the tooth was extracted, an implant was placed. The following X-ray was taken after the implant was placed.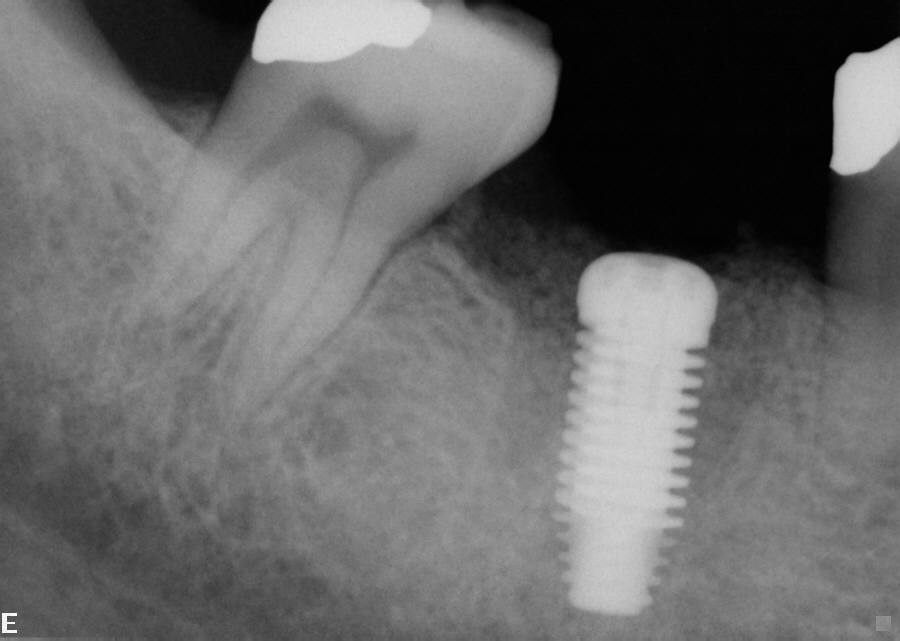 When the implant is fully integrated into the bone, an abutment and crown will be placed on top of the implant. The patient will be able to chew and function normally and will have the appearance of a natural tooth.